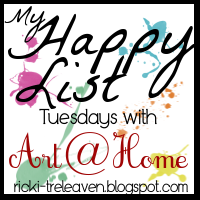 This week, is all about play. :) Well, it's not really ALL about play, I do intend for us to get some serious de-cluttering done as well, but the last two days, it's really been a lot of play. We start school next week, and I'd like to go through every room in the house beforehand. But I'm also trying to relax and let the kids have some major free time as well. I bought stuff to make our favorite so completely unhealthy ice cream cake to have a last little summer celebration at some point. Probably Friday. I really have to sit down and make out our schedule for school. It's all in my head. We have all our curriculum and supplies, but I am changing the schedule a bit from last year, and I need to take the time to sit down and really write it out and change anything that doesn't work out once I look at it on paper. And, I am definitely getting a better chore schedule set for each of us.
But for now, we've spent most of the week playing Mario as a family, and Demi has had me teach and help her sew up every stuffed animal of theirs that had a hole it in. Seriously... My kids have a TON of stuffed animals, and that's an understatement. I have a knack for claw machines, and they each seem to be learning it pretty quickly as well. We know which machines are too loose to bother with, and which ones are just right. The kids typically can look at the machine and tell me in 30 seconds whether it's worth trying or not. It's seriously crazy. So, the 3 of them even decided they are saving their money to buy a claw machine for the house... I'm not exactly sure how I feel about that.... But since the cheapest used ones we've seen are about $700, I figure my husband and I have a while to decide if we want to encourage this decision or not. Clearly they have enough stuffed animals to fill it with and keep a variety going for themselves already! And, they would apparently be able to get quite a bit of money back for it if they were to buy one and then decide to sell it when they've had enough.
I've gotten a bit off topic, huh? Tomorrow AWANAS starts, and we are super excited for that also! I'm ready to get the school schedule going in this house again. I've slacked on my bible reading and devotional time the last few weeks, and man- I miss it. I always can tell when I slack on it. My whole attitude seems to go downhill, and I definitely get more emotional. I build the time in easily on school days, and most days.. But I chose to try and sleep in the last few weeks. The funny thing- God's been waking me up every morning between 7:20 and 7:40... The bad thing is, I've been laying in bed trying to go back to sleep instead of getting up and using that time. Come on school schedule!