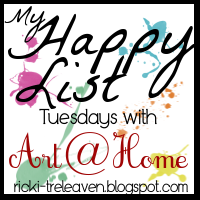 Today... My husband and I chalked 6 fields. In the Texas heat. It was awful. And I assure you that's an understatement.
Tonight, our All Stars rocked it again and won both games! 7-2 & 12-3. I really enjoy watching these girls play!
Also, I have been considering trying to being a little money in with my crafts. I've not actually started anything yet, but somehow I still managed to get an order. I made my little sis and her boyfriend some car decals using my trusty cameo, and next thing I know, I'm getting a request from a friend of theirs (and mine), for not 1, but 4 personalized decals! I am kinda hoping to keep this going. I just want it to be simple though... I mean, I'm a homeschooling momma with year round ball playing kids- I don't want to take time away from my family- but I would like to have a small income from it. Even if it only paid for all my personal craft projects! :)
I'll be linking up this post with My Happy List tomorrow. I'm a little too tired tonight.